German grocer LIDL sought to bring its no-nonsense deals to the US and needed
a look and tone that would stand out in the grocer landscape and clearly establish
their pricing and stocking beliefs. And of course, it needed to appeal to the
millennial moms who are inundated with product and store messaging.



This concept work focused on what moms gain from shopping at LIDL beyond a
healthy discount: their oh-so-precious time back.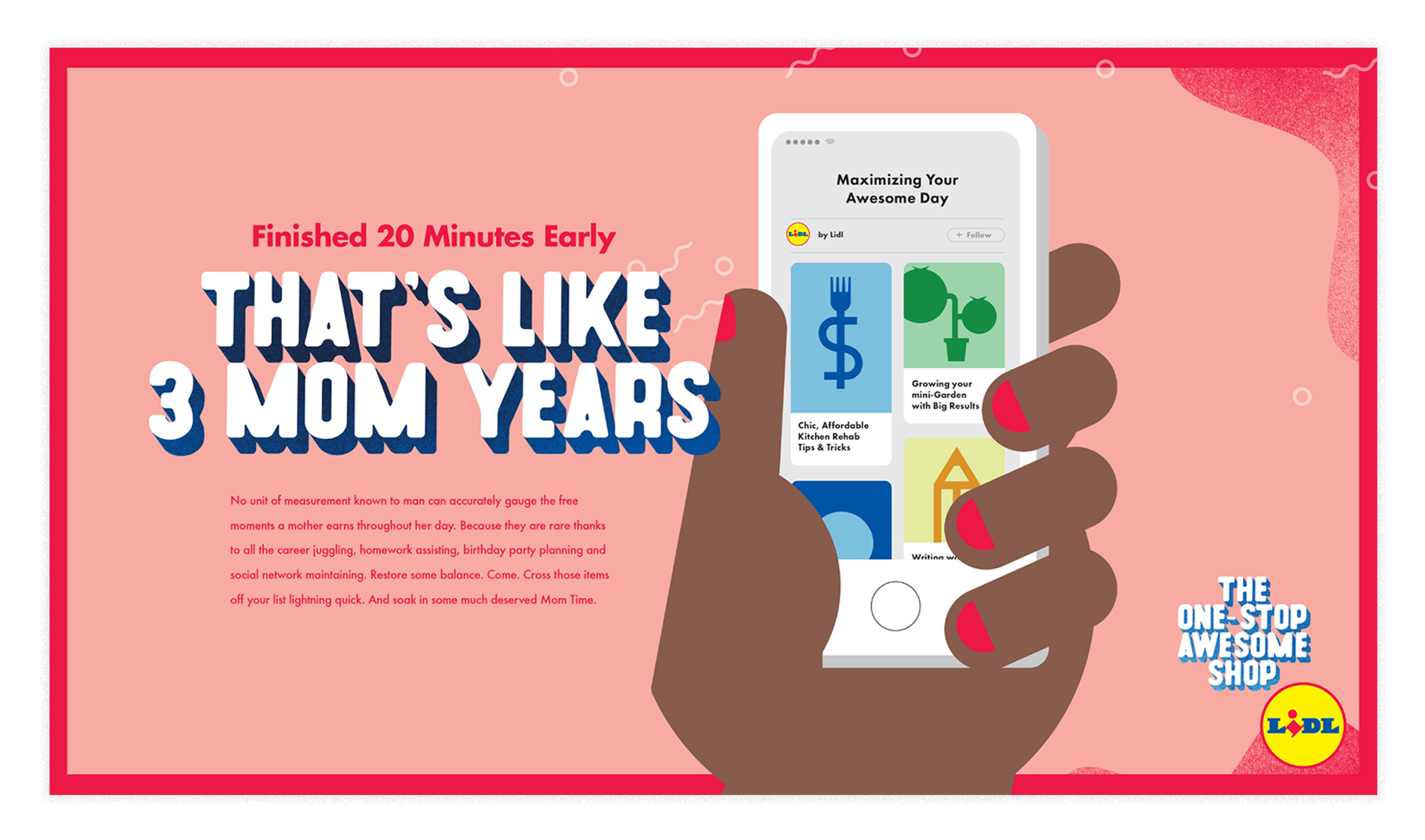 Produced, designed and illustrated as Associate Creative Director at 160over90, 2014